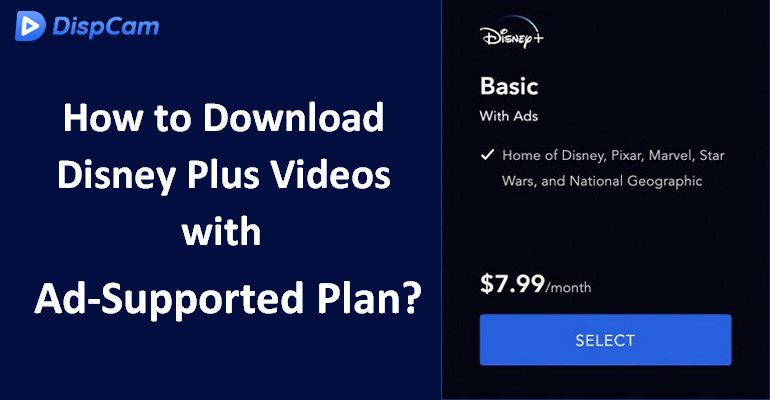 How to Download Disney Plus Videos with Ad-Supported Plan?
Ad-supported tiers are increasingly prevalent, as many streaming services have already launched them, like HBO Max and Paramount+. Disney+ is also rolling out its new plan with ads that costs the same as the previous Ad-Free version, offering more choices to better satisfy consumers' varied needs. The ad-supported subscription tier is known as Disney+ Basic, costing $7.99 a month. It versus the ad-free "Premium" version, which is increasing to $10.99 per month.
Disney+ Basic features access to Disney+ full content and retains some of the original key features. For example, it includes the ability to stream high-resolution videos like Full HD, 4K Ultra HD, HDR10, and Expanded Aspect Ratio with IMAX Enhanced. It is noteworthy that there will be limitations -- features such as Downloads will not be available for Disney+ Basic.
However, the majority of people value the function to download videos because they are empowered to watch them whenever and wherever they want, even without an internet connection. Then come and use DispCam, which will help you download videos whatever your subscription plan is.
What's DispCam?
A professional tool that can help you download movies and TV shows from Disney+, and enjoy the content offline at any time.

Learn more about DispCam >>
DispCam is a potent tool that enables you to download Disney Plus videos and shows no matter what plan you have on Disney+, even if you subscribe to an ad-supported tier. Most importantly, it can automatically filter out advertisements, ensuring that all downloaded videos are ad-free by default.
Compared with Disney Plus, which only provides offline viewing of videos on mobile devices, DispCam allows you to download videos directly to the computer, making it possible to transfer them between devices to meet your different needs. Additionally, there is no need to download the Disney+ application; all you need to do is enter the video's name into the search bar or copy the video link. The speed of downloading a video is quick and only requires a few steps.
Guide: How to Download Disney Plus Videos with Ad-Supported Plan?
Step 1. Launch DispCam and Log in to Disney+
Be sure to download the version that matches your computer. Launch DispCam on the computer after installing it. Type any word in the search box, and a window will pop up asking you to log into the Disney+ account as the picture displays below.
Note: DispCam doesn't support the Disney+ Hotstar account and a Kid Profile.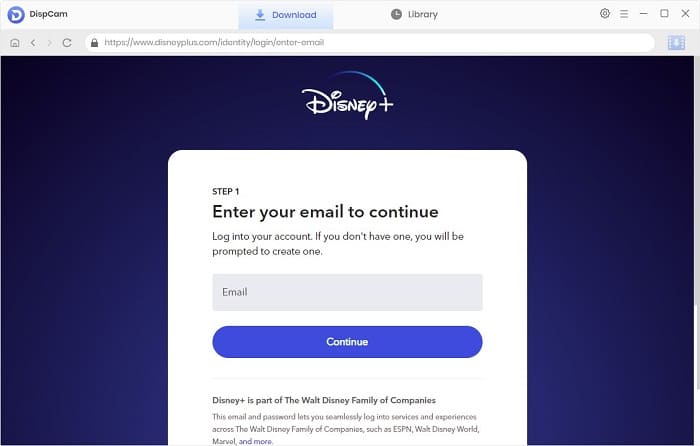 Step 2. Customize the Output Settings
Once successfully logged in, you can pre-set the settings for your video. By clicking the "Setting" button in the upper right corner of the interface, you can set some parameters according to your requirements, such as the video export format, audio language, and so on.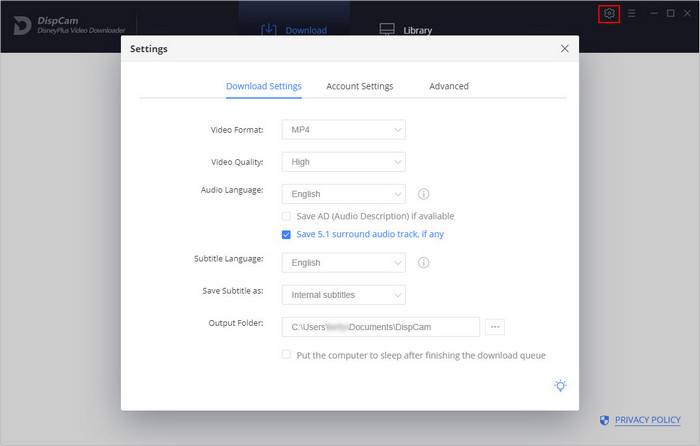 Step 3. Search for the Video
You can search for the desired video by using the title or the link thanks to its intelligent search engine. When you search for a video by name or keyword on DispCam, some videos or shows relating to the search terms will be shown. When you enter the link of a video, DispCam will quickly search and find that video.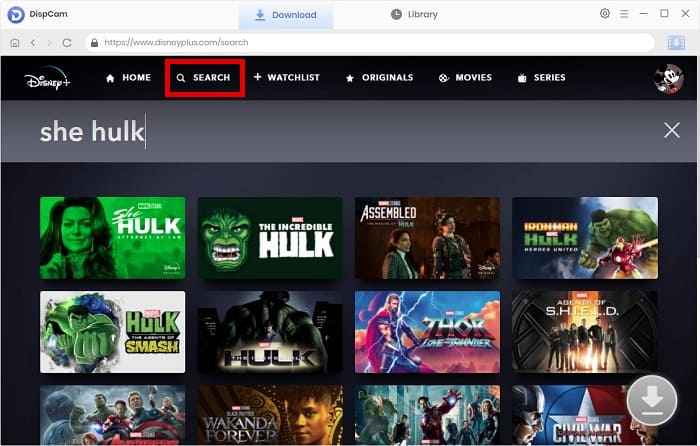 Step 4. Select Specific Video Quality, Audio Track, and Subtitle
DispCam features an "Advanced Download" function, where you can select specific settings. If you want to download a TV series, the "Advanced Download" icon will show up in the pop-up window's bottom left corner after clicking the "Download" button

. When downloading a movie, the icon

is next to the "Download" button

.
In the "Advanced Download" settings, DispCam shows all the more specific parameters provided by the video itself. For example, when the resolution of the downloaded video is 720p, the bitrate and file size are also provided for you to choose from.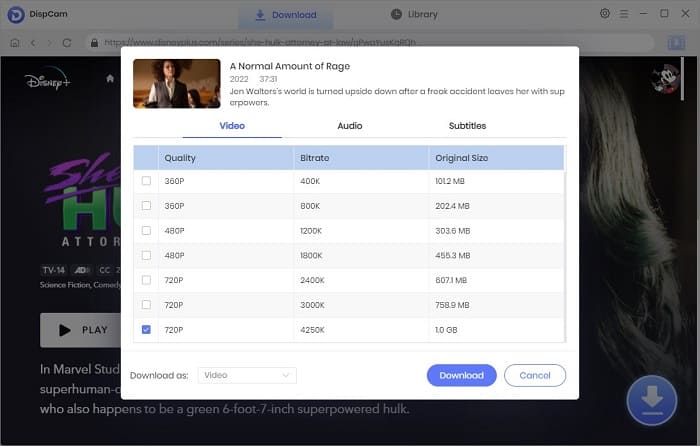 Step 5. Download the Video
The batch download is available for you if want to download full episodes of a TV show. Once you have selected the video to download and set the format, start downloading the video by clicking the "Download" button.
Tap "Library" to see the downloaded video after finishing downloading. You can click on the thumbnail to watch the video directly on your computer or find the folder where the video is located and move the file to any other device.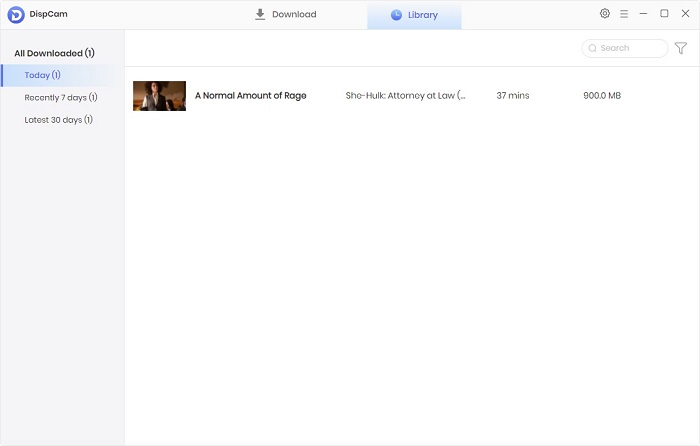 Conclusion
Without a doubt, DispCam is a must-have tool for anyone who subscribes to the Disney Plus ad-supported plan. Not only does it help you download videos to watch on any device, but it also helps you keep videos forever, even when your subscription expires. There are more functions of DispCam waiting for you to discover, so download and try it now.
Note: The free trial version of DispCam allows you to download the first five minutes of each video. To download the full video, you may need to subscribe to DispCam to unlock the limitation.
---
Related Articles