Watch Soccer Movies and Shows on Disney Plus
With the arrival of the 2022 Qatar Football World Cup, coverage of football events has never stopped. Even people who don't pay attention to football have heard some news about football more or less. In addition to football matches, football-related movies or documentaries have also become hot topics. Here we have compiled a list of soccer movies and shows that are available on Disney Plus.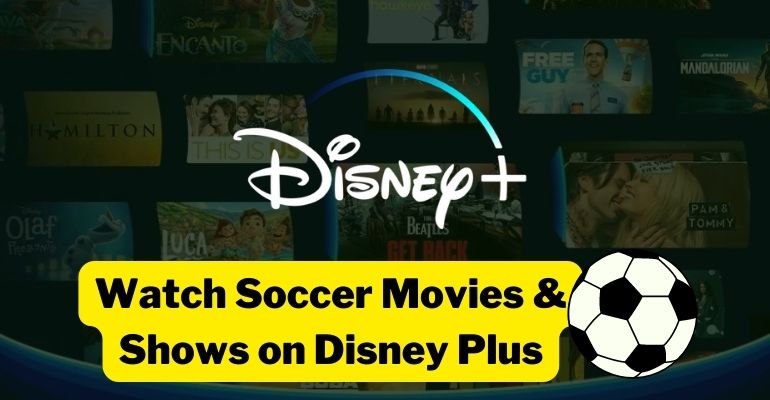 Soccer Movies or Shows Available on Disney Plus
1. The Wild Soccer Bunch 6
To this very day, kids believe that the stories of "The Wild Soccer Bunch" are the best in the world, and that's why Leo, Elias, Finn, Joshua, Oskar and Matze, replay their heroes' legendary games every spare minute. One day a darkly dressed young man hands them a mysterious map that leads the boys into unknown territory.
---
2. The Big Green
Fresh from England on a foreign exchange program, teacher Miss Anna (Olivia d'Abo) arrives in a small Texas town where the local students don't have much to be happy about. Determined to boost their spirits, Anna forms a soccer team, hoping the sport will help them out of their funk. But, since they've never played before, she has her work cut out for her. She hopes that, with her assistant coach, Sheriff Tom (Steve Guttenberg), she might have a chance to turn their lives around.
---
3. Goal! The Dream Begins
Goal! The Dream Begins tells the rags-to-riches story of Santiago Muez, who works two jobs to support his family while also pursuing his passion: soccer. When he is discovered by a former professional soccer player, Santiago's life is turned upside down and he is flown to England to try out for Newcastle United. As he faces adversity from the other players on the field, Santiago must learn to overcome not only their doubts but also his own.
---
4. Welcome to Wrexham
Welcome to Wrexham documents the team and its owners' journey together across the first two seasons of their acquisition. It also aims to explore how these two Hollywood stars manage the stewardship of one of the oldest clubs in professional soccer. It follows Wrexham Dragons, a historic but once-struggling team in the National League, which occupied the fifth tier in the English Football League. Along with the team, the sports documentary also features the local, working-class people of Wrexham, a town in northern Wales, and their involvement with the team and its history.
---
5. Save Our Squad with David Beckham
A brand-new soccer series for Disney+ hosted by David Beckham. In Save Our Squad, David Beckham is joining up with Westward Boys, an under 14's grassroots side from East London that is in desperate need of help. Westward has not won a game all season, and the threat of being relegated looms large. David is going to have to draw on all of his years of experience in the game if he's going to stand a chance of saving them from relegation. From heroics to heartbreak, failure to redemption, the experiences that Westward Boys, their coaches, and their families will go through over the course of the season, are ones they'll never forget.
---
How to Download Soccer Films for Offline Viewing?
The Disney Plus app offers a download function that allows you to save your favorite videos to watch offline. The download process is simple and straightforward. What you need to do is to:
Step 1: Install the Disney Plus app on your mobile phone or tablet and log in with your Disney+ account.
Step 2: Browse and find the soccer movie or video you want to download and tap the download icon on the detail page of the video.
Step 3: Find the downloaded video on the "Downloads" tab at the bottom of the screen.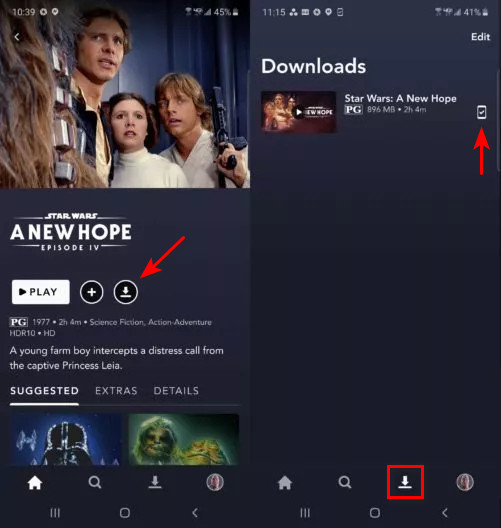 To make downloaded videos available for offline viewing, you need keep your account activated and log in to it once within 30 days. And the downloaded videos can only be played on the Disney Plus app.
Tips: Enjoy the Flexibility of Downloading Disney Plus Videos with DispCam
If you want to save videos on your computer or other devices, DispCam would be the best choice as it is capable of easily downloading HD movies and shows from Disney Plus without the app. It preserves all available audio tracks and subtitles in multiple languages and saves videos as MP4 or MKV files so that you can watch them on any device.
DispCam offers a batch download function that lets you add full episodes or full seasons of a TV show to download with one single click. What's more, it has a perfect performance on download speed. A movie of 1 hour and 45 minutes can be quickly downloaded in less than 20 minutes. Once downloaded, undoubtedly, all downloaded videos are available to play offline even if your Disney+ subscription ends.
A professional tool that can help you download movies and TV shows from Disney+, and enjoy the content offline at any time.

Learn more about DispCam >>
Note: The free trial version of DispCam allows you to download the first five minutes of each video. To download the full video, you may need to subscribe to DispCam to unlock the limitation.
---