How to Watch "Pinocchio" on Disney Plus?
The live-action movie "Pinocchio" (2022) and the classic version (1940) are currently available to watch on Disney Plus. Once you are a Disney+ subscriber, you can watch any Disney Plus video and movie online as you like, including Pinocchio. But if you want to download for offline viewing, the download function is only available to Disney+ Premium subscribers. That's why many people turn to use DispCam to download Disney+ movies and TV shows as it supports all Disney+ subscribers to download their favourite content.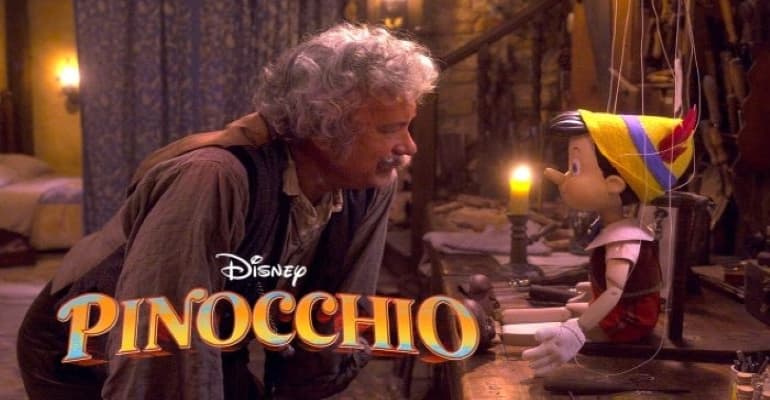 What is DispCam?
DispCam is the best Disney Plus video downloader that is designed for allowing all Disney+ subscribers (including Disney+ Basic) to download HD Disney Plus movies and shows. It can download Disney+ videos at high speed with multiple audios and subtitles kept and save videos in MP4 or MKV format, making the downloaded videos playable without any limit.
With DispCam, you don't have to worry about the video becoming inaccessible someday because it's already permanently saved on your device unless you manually delete it. Besides that, you can move the downloads to other devices for watching or share them with your friends and families.
Highly-efficient application for downloading Disney Plus videos in MP4 and MKV format.

Learn more about DispCam >>
Guide: Download "Pinocchio" from Disney+ to the Computer
Before we get started, please make sure you have installed the latest version of DispCam.
Step 1 Sign in to Disney Plus
Launch DispCam on your computer. When you open the program for the first time, a prompt will pop up letting you click the "LOG IN" icon. Simply click on it, and a sign-in window will pop up asking you to log in to Disney Plus.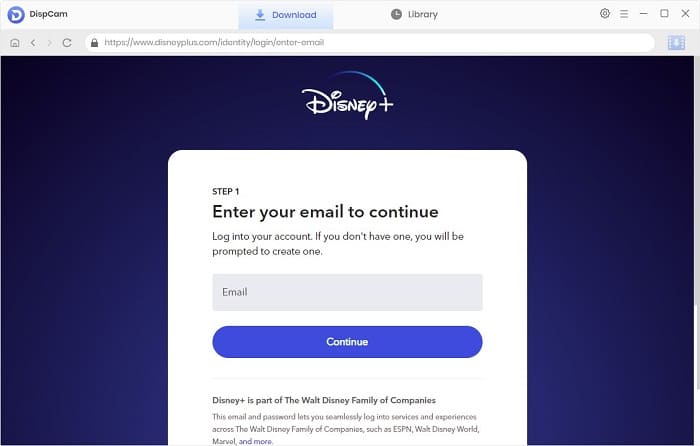 Step 2 Choose the General Settings
Click the "Gear" icon on the top right corner of the screen. Here you are allowed to set the video format, video quality, the language of audio tracks and subtitles, and choose to save subtitle files in different modes. You can also set the output path, video codecs, etc.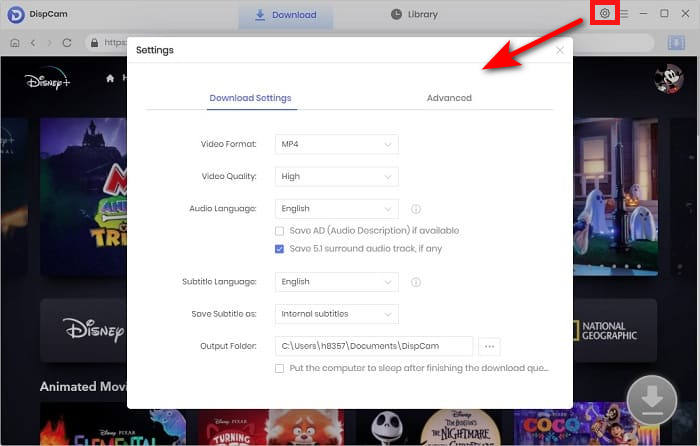 Step 3 Search for "Pinocchio"
When enter "Pinocchio" into the search bar, DispCam will show you the result and some other related movies. You can also find Pinocchio (2022) by browsing the Disney+ library. Simply click on the video's thumbnail, and the Download icon in the lower right corner will be available.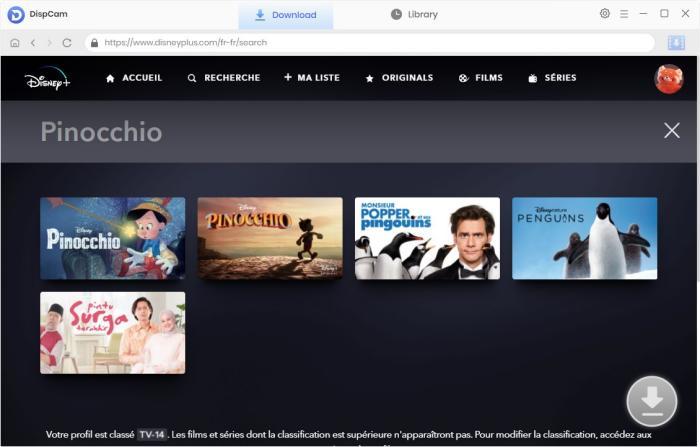 Step 4 Choose the Advanced Settings
DispCam offers the option to choose the advanced settings for "Pinocchio". Simply click the "Download" icon, and then you can choose the video quality with different sizes and select audio tracks and subtitles in different languages and formats.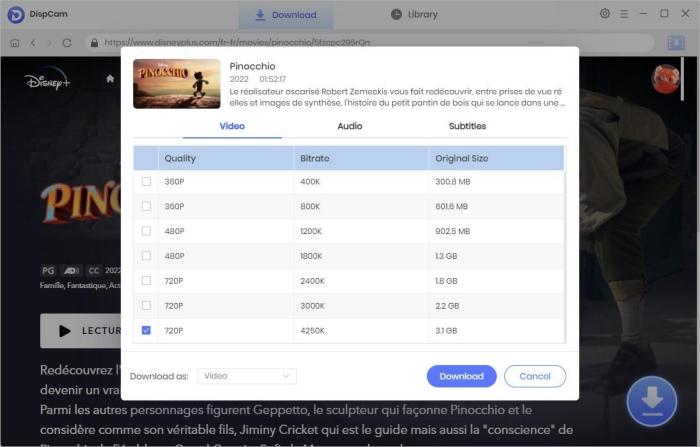 Step 5 Start Downloading "Pinocchio"
Now you just need to click the "Download" button to start downloading "Pinocchio". After downloading, you can find it in the "Library" tab. Now you successfully keep "Pinocchio" on your own device, and it will be always playable even if your subscription expired.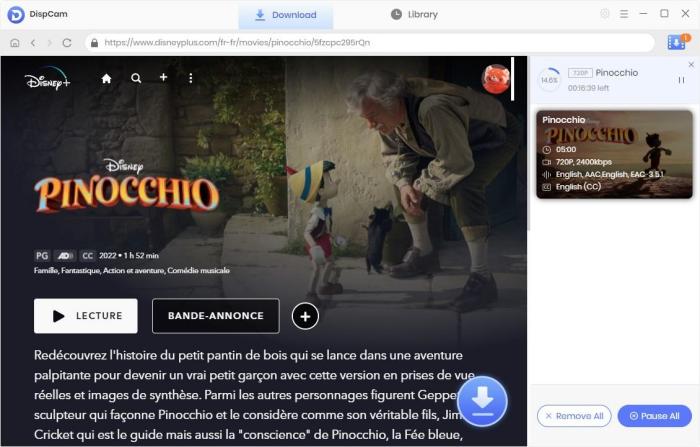 Conclusion
With DispCam, downloading Disney+ videos and movies for offline viewing becomes much easier, even though you are a Disney+ Basic subscriber. DispCam is dedicated to assist you in bypassing the download limits and watching Disney Plus offline anytime and anywhere.
Note: The free trial version of DispCam allows you to download the first five minutes of each video. To download the full video, you may need to subscribe to DispCam to unlock the limitation.