How to Upload Disney Plus Videos to Google Drive?
Google Drive is one of the most popular and user-friendly cloud storage services today that allows you to store files online and access them anywhere for free. It is also one of the easiest methods for backing up your data, including documents, videos, and photos. Not only that, it allows you to share your documents and files with your friends. However, it is a pity that you are not allowed to upload Disney Plus videos to Google Drive.
This is because the downloaded videos are stored on your mobile device in an encrypted format. At the meantime, you are unable to find their location on your phone. So you can't achieve the purpose of uploading Disney Plus to Google Drive. But you don't have to worry as there are some Disney Plus video downloaders on the market that are designed to download Disney Plus videos and shows to your computer in a widely used video format. Below we bring a powerful Disney Plus video downloader to let you easily upload Disney Plus videos to Google Drive.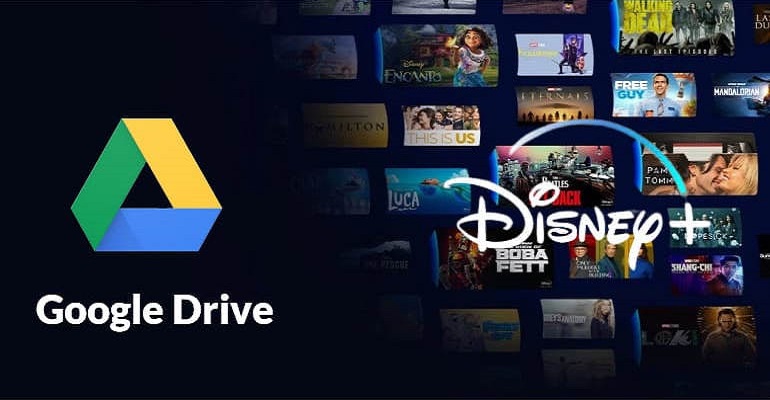 A Powerful Disney Plus Video Downloader — DispCam
DispCam is a second-to-none Disney Plus video downloader that is dedicated to helping download Disney Plus videos and shows without limits. Even when you subscribe to the Basic plan with ads, DispCam can help you download ad-free videos and movies on your computer. Plus, the video format can meet your basic needs: MP4 or MKV are two widely used formats in order that you can upload the videos to Google Drive or transfer them to any device.
DispCam enables you to download high-definition videos with the languages of audio and subtitles. The videos can be downloaded in up to 720p. There are many languages to choose from, so you can select one or two depending on your needs. Equipped with the smart engine, it is available to download videos without downloading the Disney Plus app and search videos by names or URLs. In addition, the download speed is greatly improved, taking only 20 minutes to download a movie and only 10 minutes to download a TV show as well.
A professional tool that can help you download movies and TV shows from Disney+, and enjoy the content offline at any time.

Learn more about DispCam >>
Steps on How to Upload Disney Plus Videos to Google Drive
Before starting the following steps, please download and install the latest version of DispCam. The program works on Windows 11/10/8/8.1/7 and macOS 10.15 - 13.
Step 1. Log in to Disney Plus Account
Launch DispCam on your computer and enter some words into the search bar. Then, a login window will pop up in the middle of the program. Input your email and password to log in to your Disney Plus account so as to get access to the library.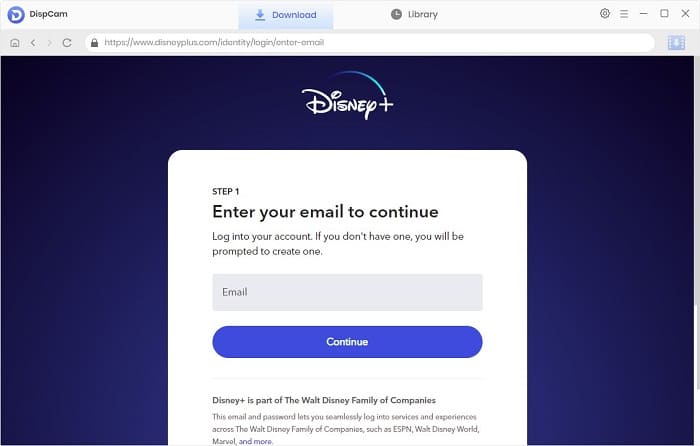 Step 2. Search Video in Two Ways
DispCam allows you to search videos in two straightforward ways, one is to enter the name or keyword, and the other is to copy the link of the video into the search bar. The former will show you some relevant search results, while the latter will help you find the video directly.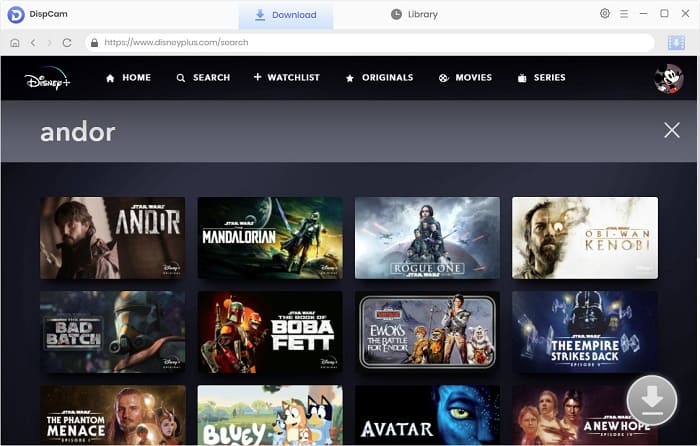 Step 3. Choose the Output Settings
You can set the desired video definition, audio languages, and subtitles languages in advance by clicking the "Settings" icon. In the "Advanced" tab, if the hardware acceleration is enabled, the videos will be downloaded with great speed (provided you have the latest graphics drivers installed on your computer).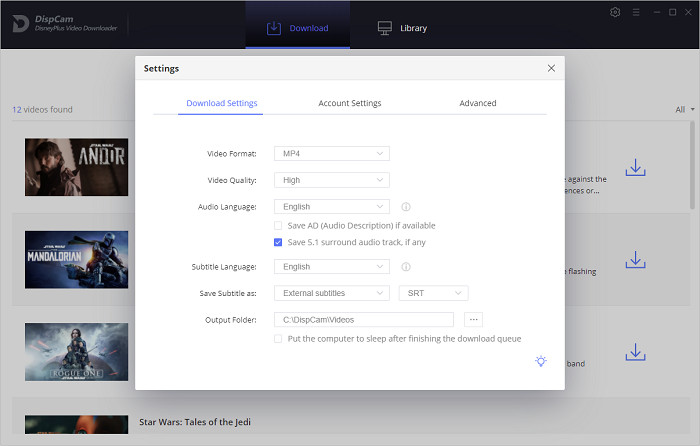 Step 4. Customize the Advanced Download Settings
DispCam enables you to select more specific video quality, audio languages, and subtitles languages. As shown in the picture below, you can choose any resolution video from 360p to 720p, and their file sizes are also different. And it is available to download video, audio, or subtitles separately.
If you want to perform the above operations, click the "Download" icon

first, and you will see the "Advanced Download" button located at the bottom left of the pop-up window. When downloading movies, this button

is located next to the "Download" icon.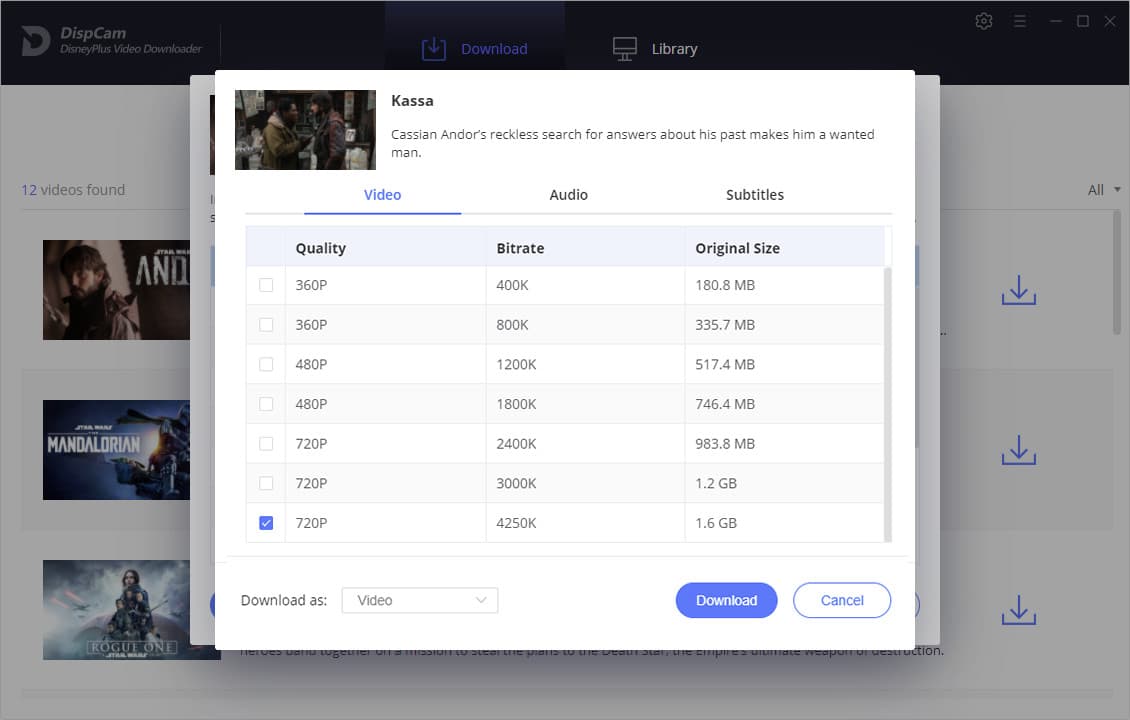 Step 5. Start Downloading the Video
After completing the above settings, you can start downloading videos by clicking the "Download" button. During the video downloading process, you can continue to search and add videos to the download queue. Once finished downloading, click the "Library" tab and then find the folder icon to the right of each video and click on it to find the local file.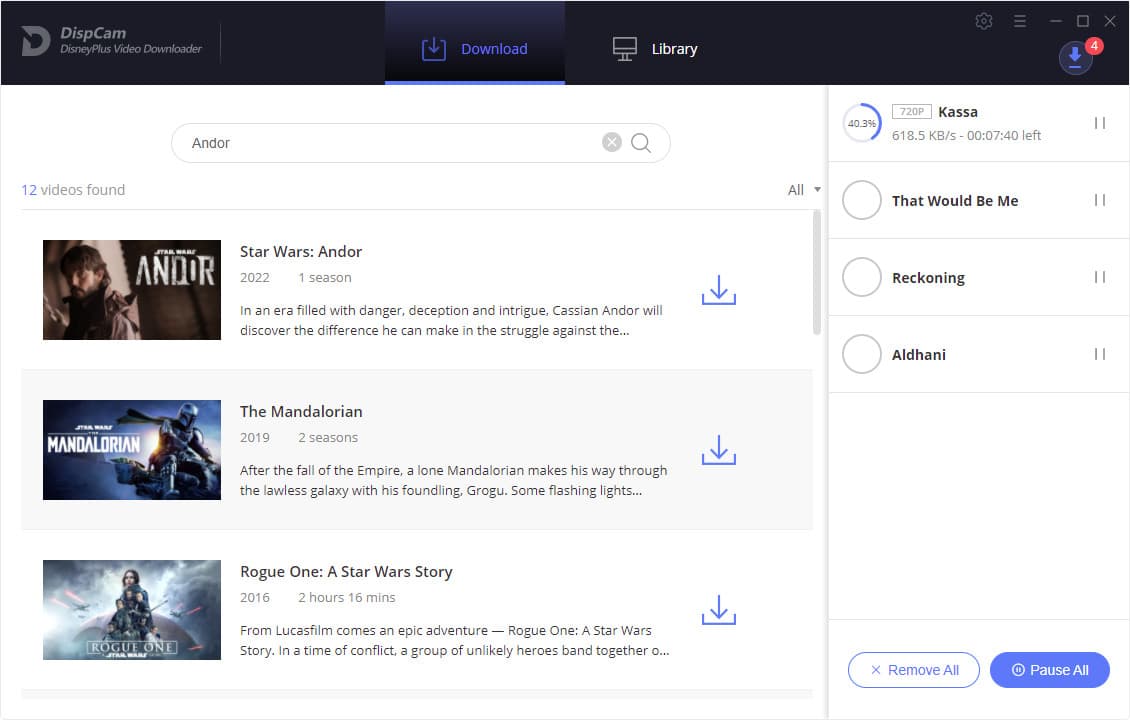 Step 6. Upload Disney Plus Videos to Google Drive
Visit drive.google.com on your computer and sign in. Click New > File Upload or Folder Upload, in the upper left corner. Then, select the videos that you wish to upload.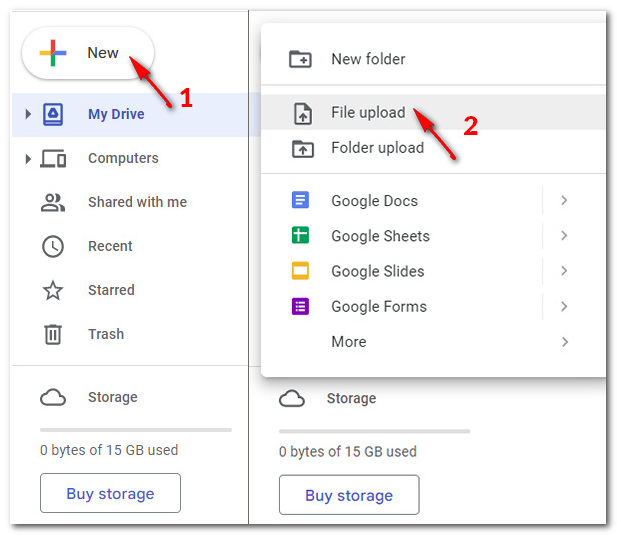 Conclusion
With DispCam, uploading Disney Plus videos and movies to Google Drive is no longer a difficult task. It can help you easily download videos in MP4 or MKV format so that the videos are permitted to be uploaded. Now, you can access your downloaded videos on Google Drive at any time and also share them with friends easily.
Note: The free trial version of DispCam allows you to download the first five minutes of each video. To download the full video, you may need to subscribe to DispCam to unlock the limitation.
---