How to Save Disney Plus Videos on SD Card?
---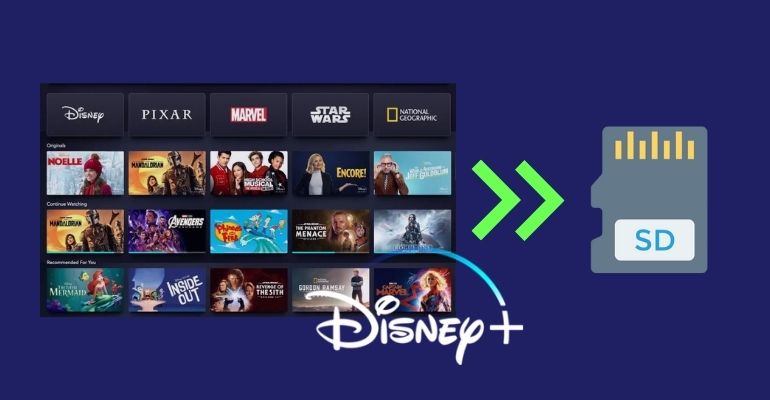 When you are downloading Disney Plus videos and the storage space on your phone is tight, you can save the downloads on an SD card by changing the storage location in the app settings, which can relieve the pressure on the phone's memory and prevent your phone from running slowly or freezing.
But keep in mind that the Didney+ content is available exclusively on the devices on which it is downloaded. When you insert the SD card into another phone, you will find that the Disney+ videos don't show up on your SD card, the Disney+ videos can't be recognized on your SD card, or the Disney+ videos from your SD card are not working. This is a common feature of video streaming services designed to protect videos from playing on unauthorized devices.
If you want to keep Disney Plus videos playable transferring them to other devices using SD cards, we recommend you DispCam, which can download Disney Plus videos in MP4 format, a highly compatible video format that can be played on almost all devices and players in the market. With DispCam, you can save the Disney+ videos on your SD card forever. The downloads are always playable when you put the SD card on a new phone.
What's DispCam?
A user-friendly Disney Plus video downloading solution that can help you save unlimited videos on multiple devices.

Learn more about DispCam >>
DispCam is a professional video downloader for Disney Plus that can download Disney Plus movies and TV shows in MP4 or MKV format and save the downloads on the computers directly. Plus, it also can help you save Disney songs videos and other videos that are available to stream on Disney+. With DispCam, you don't need to spend extra money to buy SD/HD Disney+ movies or Disney movies DVDs. With DispCam, you don't need to spend extra money to buy SD/HD Disney+ movies or Disney movies DVDs. Besides, DispCam saves you the cost of buying a DVR (Digital Video Recorder) for screen recording, as you know that using a DVR is very time-consuming and labor-intensive. Furthermore, the videos downloaded by DispCam have great compatibility. Once downloaded, you can transfer them to your other PC, Kindle Fire, USB drives, and many other devices.
DispCam has a concise interface and is easy to use for everyone. There is only a built-in search engine shown on the main interface, you just need to enter the video name or keywords, or directly copy and paste the URL from the Disney Plus web player, and the program will quickly find out the video you want. Besides, DispCam allows you to choose the language of audio tracks and subtitles. You will get HD videos with multi-language audio tracks and subtitles kept. To save more storage space on your device, you can also choose to set the video codecs differently: H.264/H.265. In the following part, we will show you how to use DispCam to download Disney Plus videos and save them to an SD card.
Steps on Download Disney Plus Video with DispCam
Step 1. Log in to Disney Plus
To begin with, please download the latest version of DispCam on your computer. Launch the program and enter anything into the search bar and hit "Enter" to trigger the Disney Plus login window. Please log in with your Disney Plus account.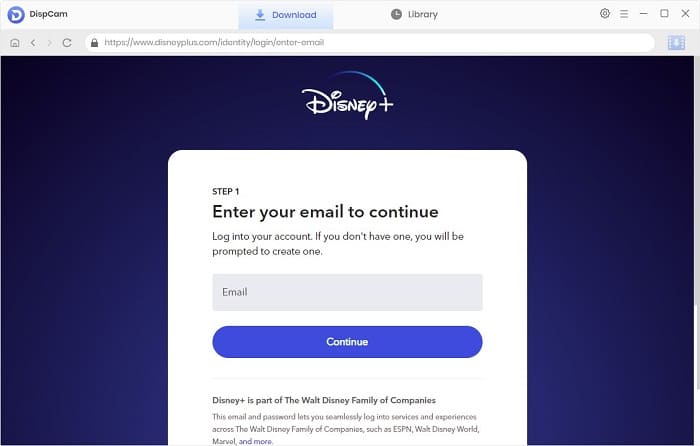 Step 2. Choose the Output Setting
Click on the Settings icon on the upper right corner, in the settings window, you can set the output format, video quality, the language of audios and subtitles, and more. After that, close the window to apply the settings.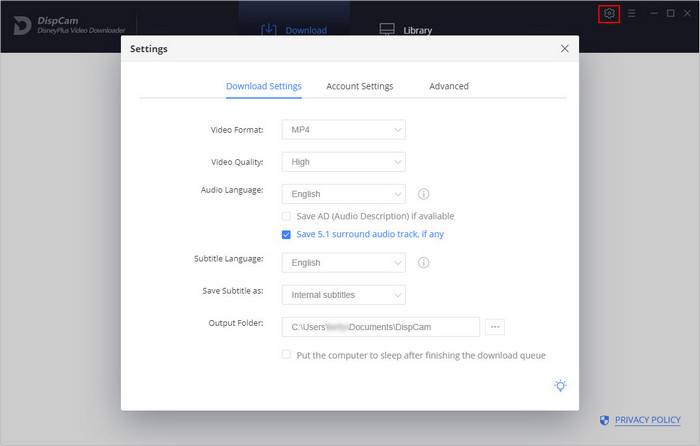 Step 3. Search for Disney Plus Video
As mentioned before, enter a video's name, or copy and paste the URL of the video that you want to download into the search bar and press "Enter", DispCam will start searching for the content from the web player and displays some of the related titles for your reference.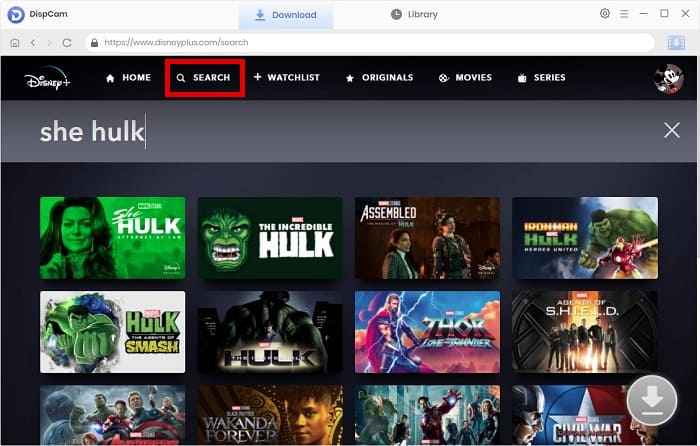 Step 4. Customize the Advanced Settings
If you want to download a movie, click on

icon next to

icon to choose the advanced settings. Here you can set the specific video quality with different bitrates and file sizes, select audio tracks and subtitles in different languages. If you are downloading a TV show, after clicking the Download icon and selecting titles from the popup window, click the Advanced Download button on the bottom left corner and then choose the advanced settings.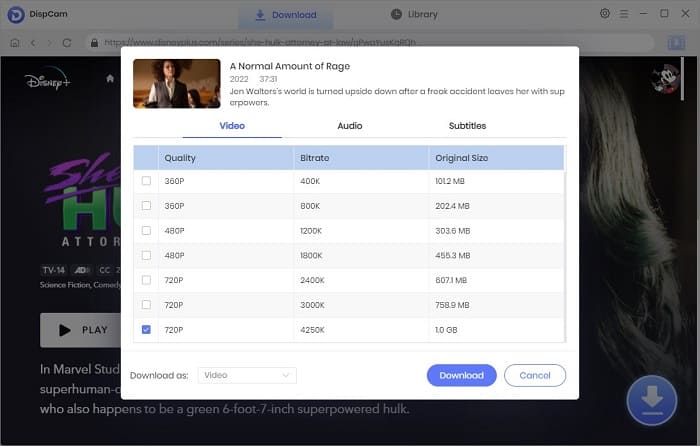 Step 5. Download Disney Plus Video and Save Them to SD Card
Click the Download button to start downloading the selected videos. And here you don't need to worry about that you can't find the downloaded Disney+ videos on your PC or on your SD card. Once the videos are downloaded, go to the Library tab and find the downloaded videos by clicking the "Folder" icon. But if you use the Disney+ app, the Disney Plus download location may grey out, which is very inconvenient. Don't you think so?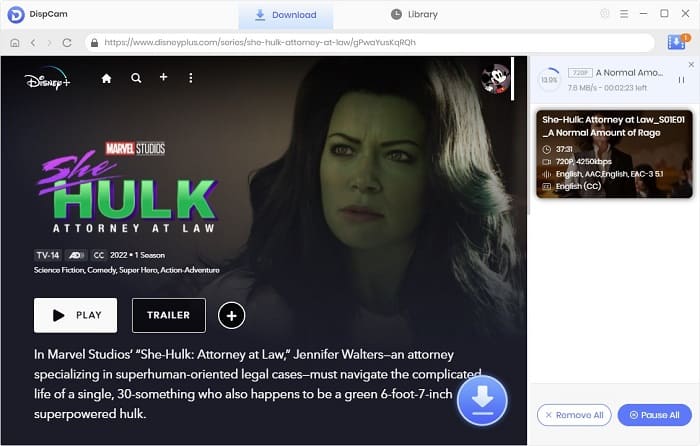 Now you have saved Disney Plus videos on your computer. If you want to move the videos to an SD card, just connect the SD card to your computer using a card reader, then copy and paste the downloaded videos to the SD card.
Conclusion
Whether you want to save Disney Plus videos on an SD card or other devices, DispCam can always help you and it can download unlimited movies and TV shows from Disney Plus. After downloading, you don't need to concern that Disney Plus videos will be moved or be unplayable on the devices ever. Download DispCam to try the free trial before you make your purchase. If you want to watch 4K Disney+ animated movies, please go on reading and there is another powerful tool below waiting for you to find!
Note: The free trial version of DispCam allows you to download the first five minutes of each video. To download the full video, you may need to subscribe to DispCam to unlock the limitation.
---
Related Articles
HOW-TOS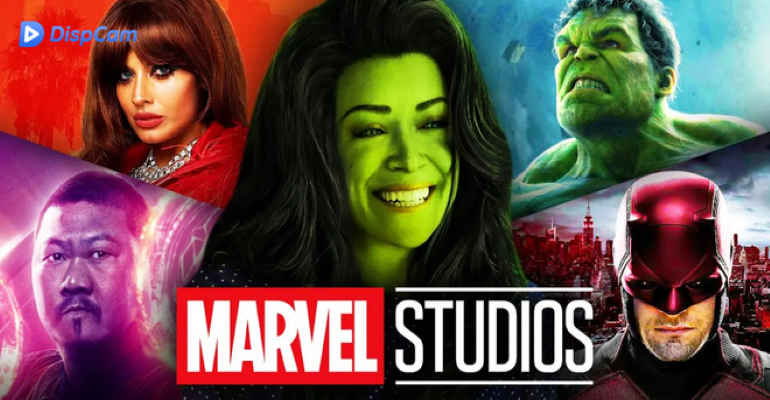 HOW-TOS