The Best Disney Plus Video Downloader
Disney+ is already a global force in the video streaming market. Since its release in November 2019, Disney Plus offers tons of movies and shows from Disney, Pixar, Marvel, Star Wars, and National Geographic. Meanwhile, similar to the other popular streaming service, it also comes with a download function that allows you to download Disney Plus content on supported mobile devices so you can watch on the go without an internet connection. However, please keep in mind that the download function is only available on the supported mobile devices.
If you are searching for a solution to download Disney Plus videos on other devices, such as your Mac computer and VLC player, for offline viewing, DispCam is an ideal program for you to download movies and TV shows from Disney Plus. All downloaded videos are available to play on any device.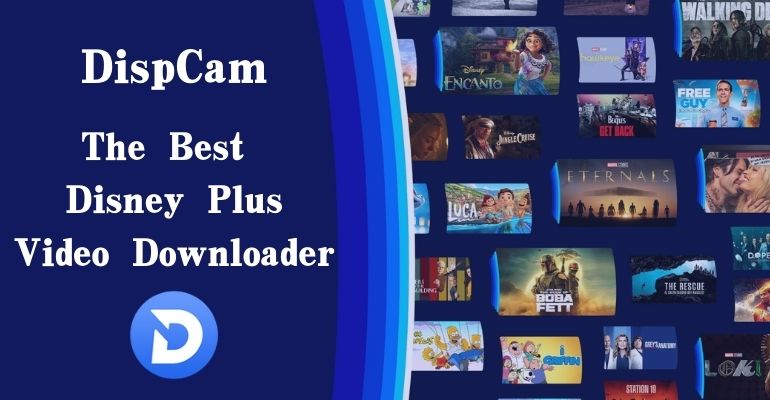 1. Why Choose DispCam?
Disney Plus states that you can download any videos from Pixar, Marvel, Star Wars, and classical Disney content, with no constraints on the number of times a title can be downloaded, and all downloads are permanently available to you. But the fact is that if a video is removed from this platform, you can't access this video anymore even if you have downloaded it before. DispCam is the best tool that can help you download Disney Plus movies and TV shows on your computer and save them forever. Taking advantage of a unique downloading mechanism, DispCam has the flexibility to search for videos from the Disney Plus web player and download videos directly to your computer.
Additionally, as we mentioned before, the Disney Plus download option is only available on the mobile device apps. If you want to play Disney Plus downloads on more devices, DispCam has the ability to save Disney Plus videos in MP4 or MKV format, making the videos compatible with various devices. Moreover, with DispCam, you will get Disney Plus videos in multiple audio tracks and subtitle languages. You can switch audio tracks and subtitles freely when you are watching the downloads.
The best video downloader for Disney Plus, enables you to download unlimited videos from Disney Plus and save the videos forever.

Learn more about DispCam >>
2. Tutorial on How to Use DispCam to Download Videos from Disney+
It is easy and simple to download Disney Plus videos with DispCam. Please follow the steps to save Disney Plus videos on your computer. After that, you can transfer the downloaded files to other devices as you want.
Step 1 Log in to Disney Plus
Download and install DispCam on your computer and launch it, and click the "LOG IN" button. The program will prompt you to log in to Disney Plus from the pop-up window.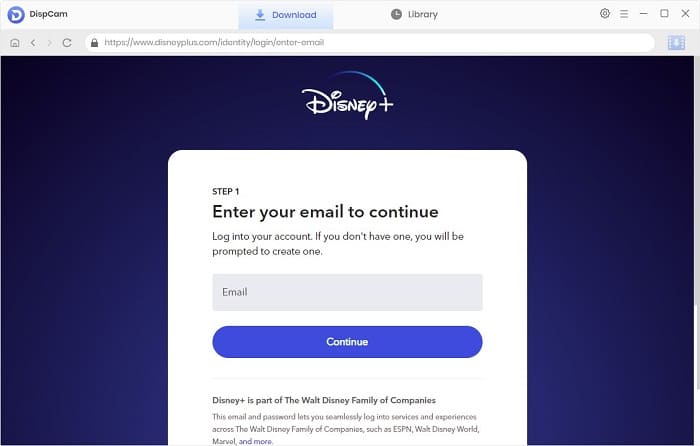 Step 2 Choose Video Format, Video Quality, and Others
Click the "Settings" icon to choose the output settings including the video format, video quality, the language of audio and subtitles. Besides, you can customize the output path. You can save the downloads on some external devices connected to the computer.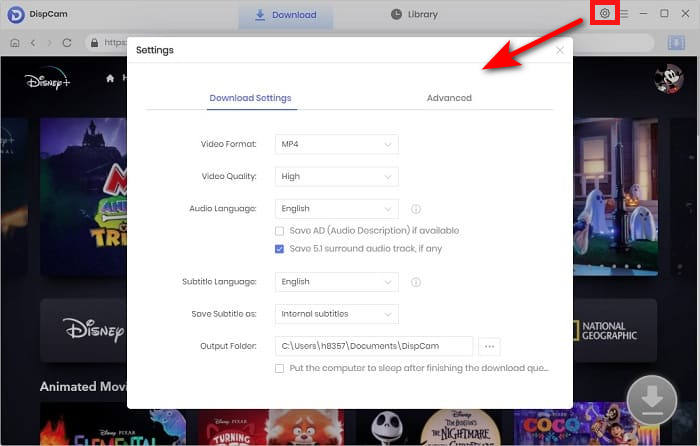 Step 3 Search for Disney Plus Video
You can enter the name or keywords of a video in the search bar, and DispCam will start searching for the content and show you the results quickly.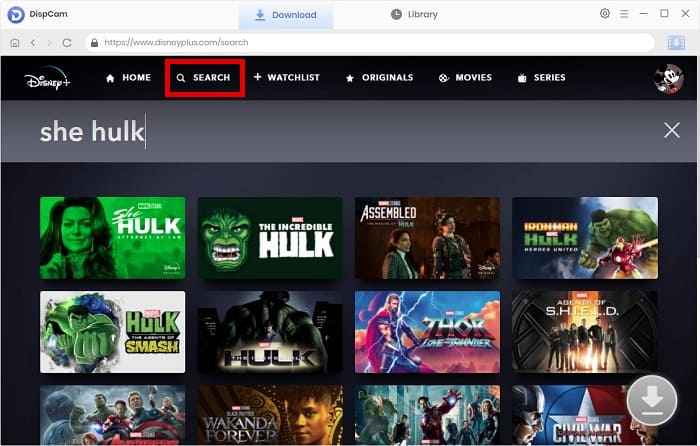 Step 4 Select the Specific Video Quality, Audio Tracks, and Subtitles
Select a specific video and open its details page to make the "Download" icon

available. When downloading a movie, click the "Download" icon to select the specific video quality with different file sizes, and choose audio tracks and subtitles languages.
If you want to download a TV show, click the "Download" icon to choose the season and episode first, then click the "Advanced Download" button and choose the advanced settings.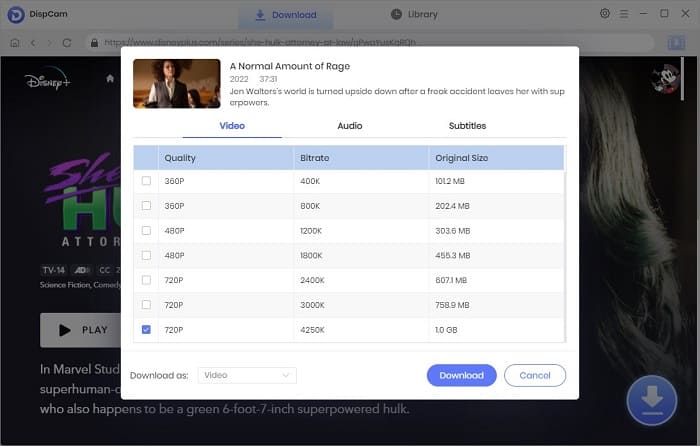 Step 5 Download Disney Plus Video
Click the "Download" button, and DispCam will start downloading the selected videos one by one. After downloading, you can find the downloaded video in the "Library" tab. And you can play them directly on your computer without a Wi-Fi connection.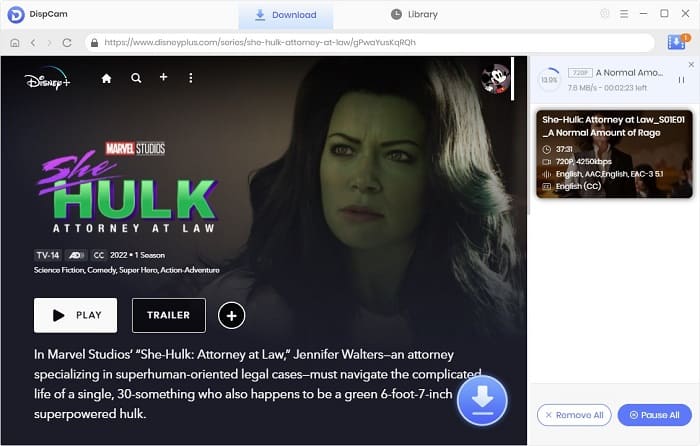 Conclusion
Now all downloads are downloaded on your computer in MP4 or MKV format, and they will be permanently stored on your computer unless you delete the files manually. So you can watch the Disney Plus downloads at any time. Of course, it is free and convenient to transfer the downloaded videos to your phone or tablet, burn them to a DVD, or share the videos with your friends. DispCam is highly compatible with Windows and Mac and is a reliable tool that can help you download unlimited movies and TV shows from Disney Plus, without the Disney Plus app.
Note: The free trial version of DispCam allows you to download the first five minutes of each video. To download the full video, you may need to subscribe to DispCam to unlock the limitation.