Can I Watch Avatar: The Way of Water on Disney Plus?
The long waited Avatar: The Way of Water, also known as Avatar 2, was released globally in cinemas on Friday, December 16, 2022. And this highly-anticipated movie will take you back to the exotic world of Pandora. This film won awards for Best Visual Effects and nominations for Best Picture, Best Production Design, and Best Sound for the 95th Oscars. You may be wondering if you can watch it on Disney Plus and when it will be available on the platform. The following article will show you the details.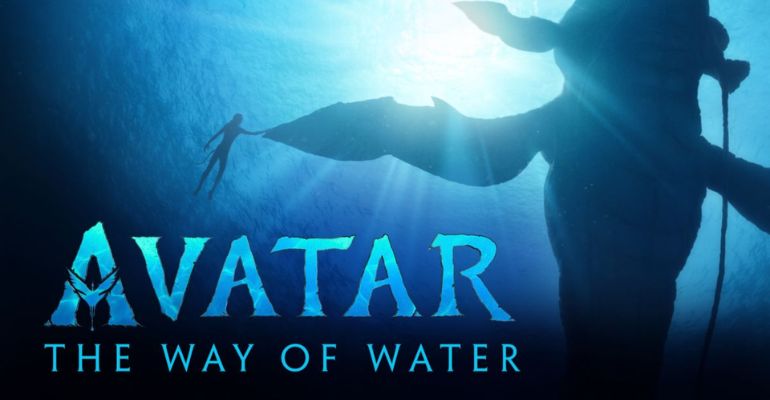 Introduction of Avatar: The Way of Water
Directed by: James Cameron
Produced by: James Cameron, Jon Landau
Cast: Zoe Saldaña, Sam Worthington, Sigourney Weaver, Stephen Lang, Cliff Curtis, Joel David Moore, CCH Pounder, Edie Falco, Jemaine Clement, Kate Winslet
Set more than a decade after the events of the first film, "Avatar: The Way of Water" tells the story of the Sully family (Jake, Neytiri, and their kids), the trouble that follows them, the lengths they go to keep each other safe, the battles they fight to stay alive, and the tragedies they endure.
Can I Watch Avatar: The Way of Water on Disney Plus?
Currently, you can only watch Avatar: The Way of Water in cinemas and on all major digital platforms, such as Prime Video, Apple TV, Vudu, and Movies Anywhere. It will also include over three hours of previously unreleased bonus material featuring the directors, cast, and crew. It is likely to arrive on Disney Plus once its exclusive theatrical window ends.
When will Avatar: The Way of Water be Coming to Disney Plus?
As of right now, we cannot confirm when Avatar: The Way of Water will arrive on Disney Plus. Generally speaking, movies will arrive on Disney Plus after a 45-day period shown in cinemas. Not sure Avatar 2 will follow the same release schedule. Because the original Avatar was in cinemas for 34 weeks, amassing its record-breaking worldwide gross of over $2.8 billion. Although this sequel is unlikely to match the box office of the original Avatar, Disney Plus will want to maximize the sequel's box office run, which means this movie will not hit on Disney+ soon.
How to Watch Avatar on Disney Plus?
It is likely that you will wait a bit longer to access Avatar: The Way of Water on Disney Plus. To pass the time, you can just watch the original Avatar on Disney Plus. To refresh audiences' memories of Avatar and prompt more interest in experiencing the sequel on the big screen too, this film was quietly removed from Disney Plus and re-released in theaters on September 23, in stunning 4K HDR. But now it has back on Disney Plus. You can stream it online with a Disney Plus membership.
With a Disney Plus membership, you can stream a large number of movies and shows from Marvel, Disney, Star Wars, and more. No matter which subscription plan you have, you have access to all content from the services. Additionally, you are allowed to download Disney Plus videos on up to 10 mobile devices for offline viewing. But please note that Disney+ recently released Ad-supported plan doesn't have the download capability.
---
Recommend: Download Disney Plus Video with DispCam
It is known that downloading videos from Disney Plus has its restrictions. In order to enjoy your downloads freely without limits, we recommend you try this handy video downloader named DispCam. It is a highly effective video downloader that can help download any movie and series from Disney Plus to your computer and allows you to move the downloads to any device without limits. With DispCam, you are able to download videos in HD quality (720p) and retain multi-language audio tracks and subtitles. It extremely improves the download speed so that you can easily download a movie within a few minutes. And all downloaded videos are permanently saved on your device and you can watch them at any time.
A professional tool that can help you download movies and TV shows from Disney+, and enjoy the content offline at any time.

Learn more about DispCam >>
Note: The free trial version of DispCam allows you to download the first five minutes of each video. To download the full video, you may need to subscribe to DispCam to unlock the limitation.
---