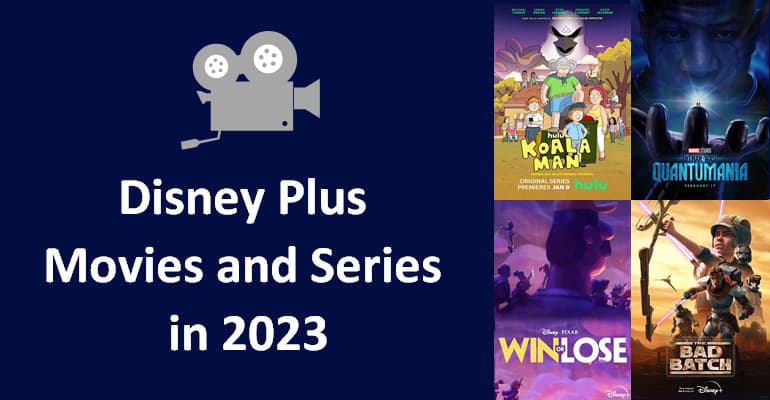 Upcoming Disney Plus Movies and Series in 2023
2023 is just around the corner! It's around this time every year that fans will be curious about what new movies or TV series will be released on Disney Plus in the new year. The Walt Disney Company has revealed a slew of movies and TV series trailers. This article has compiled an introduction to 10 upcoming movies and TV shows for you. Come see if there is anything you are interested in.
10 Disney Plus Movies and Series in 2023
1. Star Wars: The Bad Batch (Season 2) - January 4, 2023
It has been months since the events on Kamino, and the Bad Batch has been navigating the Empire since the fall of the Republic. Their thrilling mercenary missions will take them to unexpected and dangerous new places, where they will cross paths with new and old friends and foes.
---
2. Koala Man - January 9, 2023
It follows middle-aged dad Kevin, who has a not-so-secret identity as the titular hero who is determined to put an end to petty crime and bring order to the community. Though Dapton may appear to be any other Australian suburb, forces of evil, both cosmic and man-made, are waiting to prey on unsuspecting Daptonians. On a quest to clean up his hometown, and often roping his frustrated family into his adventures, Koala Man stands at the ready. He'll go to any length to defeat villainous masterminds, supernatural horrors, or, worse, jerks who don't take their garbage cans out on time.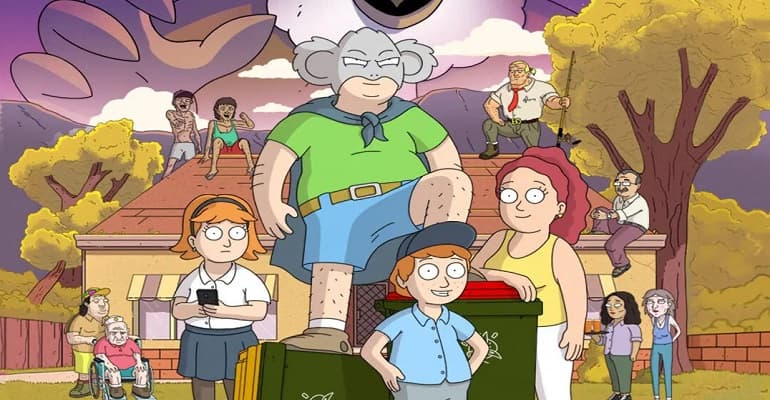 ---
3. Crater - January 20, 2023
Crater is an upcoming American coming-of-age science fiction adventure film. The film will follow in the style of "Stand By Me," and will be set on a moon colony. After the death of his father, a boy growing up in a lunar mining colony sets out with his four best friends to explore a mysterious crater before being permanently relocated to another planet.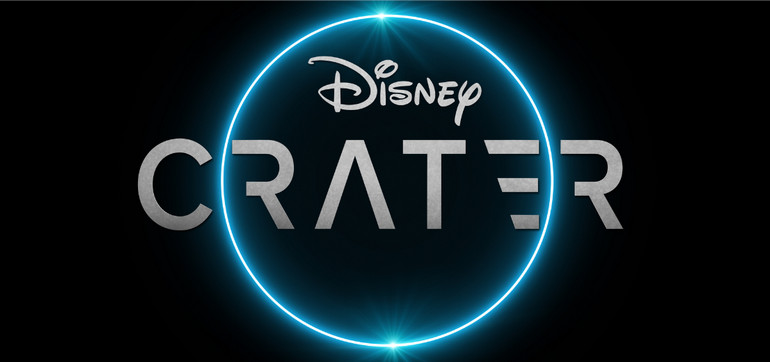 ---
4. Ant-Man and the Wasp: Quantumania - February 17, 2023
Super-Hero partners Scott Lang and Hope Van Dyne return to continue their adventures as Ant-Man and the Wasp. Together, with Hope's parents Hank Pym and Janet Van Dyne, the family finds themselves exploring the Quantum Realm, interacting with strange new creatures, and embarking on an adventure that will push them beyond the limits of what they thought was possible.
---
5. The Little Mermaid - May 26, 2023
It tells the story of Ariel, the youngest daughter of King Triton, the ruler of the underwater kingdom Atlantica. She falls deeply in love with Prince Eric after saving him from a shipwreck and resolves to meet him above water. Her quest brings her into conflict with her father and into the clutches of the scheming sea witch Ursula.
---
6. Elemental - June 16, 2023
It is an all-new, original feature film about fire, water, land, and air residents who live in a city called Element City. Throughout the story, Ember, a tough, smart, and fiery young woman, experiences a friendship with a fun, sappy, and go-with-the-flow guy named Wade that challenges her beliefs about the world she lives in.
---
7. Haunted Mansion - August 11, 2023
Haunted Mansion is an upcoming American supernatural horror comedy film. Gabbie, a single mother, and her young son recently purchase and move into an old mansion in New Orleans, where they discover a long history of hauntings. They work with a priest, a widowed scientist-turned-failed paranormal expert, a French Quarter psychic, and a crotchety historian to uncover the mystery.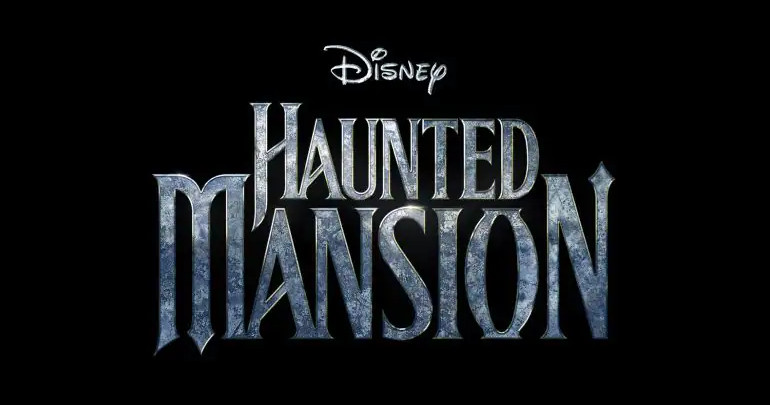 ---
8. Wish - November 23, 2023
Taking place in the magical kingdom of Rosas, the story introduces Asha, an optimist with a sharp wit who deeply cares for her community. When Asha looks to the sky in a time of need and makes a wish, her request is answered by a cosmic force—a small ball of limitless energy known as Star. In the end, they prove that the will of one courageous human can do wonders when it is combined with the magic of the stars and they fight together against the most formidable of foes to save her community.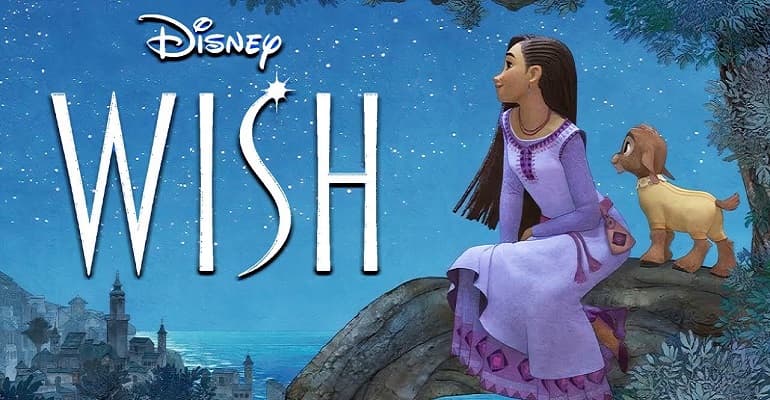 ---
9. American Born Chinese - 2023
Based on the genre-hopping graphic novel by Gene Luen Yang, it tells the story of Jin Wang, an average teenager struggling with his school life and home life. He meets a new foreign exchange student on the first day of the school year, leading him unwittingly entangled in a battle between Gods of Chinese mythology.
---
10. Win Or Lose - 2023
The series revolves around the Pickles, a middle school co-ed softball team, in the week leading up to their big championship game. Each 20-minute episode examines the same events as seen through the perspective of a different member of Pickle, including players, their parents, and the umpire—each reflected in a distinctive visual style.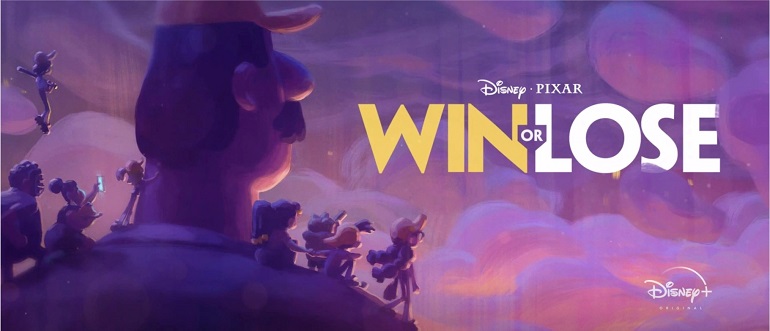 ---
DispCam: A Powerful Tool to Download Disney Plus Videos
If you are looking for a Disney Plus video download software, then you must not miss DispCam. DispCam is highly regarded because of its fast download speed. Currently, it only takes 20 minutes to download a movie, and 10 minutes to download an episode of a TV series. Furthermore, it's very convenient to use for the reason that DispCam can help you download Disney Plus movies and series to your computer without the Disney+ app. The downloaded videos can be kept forever as well even if your subscription expires. One of its best features is that even if you subscribe to Disney Plus' newest offering, Disney Plus Basic with Ads, and are not allowed to download videos, DispCam can easily help you download videos with no ads.
DispCam features the ability to download HD videos and shows with audio tracks and subtitles in different languages preserved. In addition, it is possible to download and save audio or subtitles separately. It also supports saving SRT subtitle files so that you are available to edit the subtitles by yourself. The features and functions of DispCam go beyond those mentioned above. There are many more features for you to explore, so don't miss out if you want to download Disney videos!
A professional tool that can help you download movies and TV shows from Disney+, and enjoy the content offline at any time.

Learn more about DispCam >>
Note: The free trial version of DispCam allows you to download the first five minutes of each video. To download the full video, you may need to subscribe to DispCam to unlock the limitation.
---